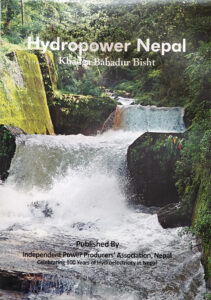 Title : Hydropower for Nepal
Cost : NRs 2500
Published By : IPPAN
Date : Jan 2011
Contact : uddhav@ippan.org.np
Hydropower Nepal is a book written by Mr. Khadga Bisht and published by IPPAN to commemorate the 100 years of hydroelectricity in Nepal. Hydropower Nepal is a comprehensive coffee-table book on the hydropower sector of Nepal that contains the sections on formation of modern Nepal, its hydropower resources, rivers of Nepal, power plants of Nepal including sections on transmission and distribution. The book sails us through the triumph and tribulation of the last century of hydropower and enlightens the desire of Nepal in moving towards new hydropower century. Please download the ORDER FORM to reserve the proceeding.